Elise Christie's Olympic agony continued at the Gangneung Ice Arena as she crashed out on the penultimate lap of the women's 500m short track final.
Four years after her triple disqualification nightmare in Sochi, the 27-year-old could not hold in her emotions after sliding out during a brave attempt to edge into bronze medal position.
Tearful Christie said: "I've worked so hard for that moment out there and I got knocked over. It's so out of control but that almost feels worse.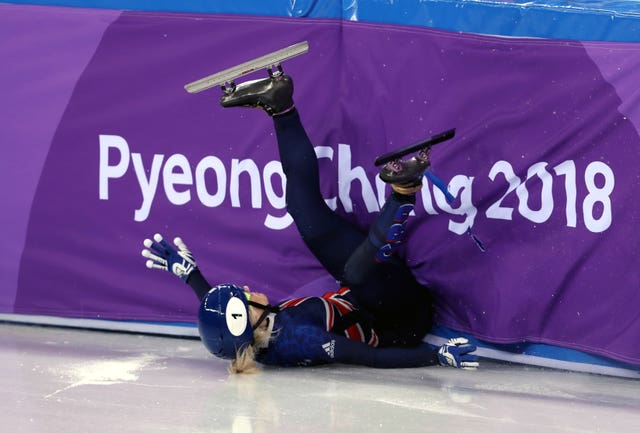 "Normally in the final there's only four people so if you get knocked over you still get a medal by the end of it, but I ended up with fourth place and that's pretty tough to deal with right now.
"I saw the Korean and the Canadian bump so I thought, 'it's time to move now', so I've still got a lap to go and that was when winning was on my mind, but I got hit and I couldn't hold it."
After bursting through her quarter-final heat in a new Olympic record time of 42.703, the seeds of Christie's demise were sown in the semi-finals after she had to settle for second place behind Holland's Yara van Kerkhof.
The relatively slow time meant Christie, never the strongest of starters, was given the unenviable lane four in the final, meaning she was always going to have to switch her front-skating style and attack from behind.
Seeking to seize her opportunity when South Korean favourite Choi Minjeong and Canada's Kim Boudin tangled, Christie darted down the inside but appeared to catch Van Kerkhof and slid into the barriers.
Italy's Arianna Fontana grabbed gold while Minjeong, who had finished just inches behind, was disqualified for her previous tangle, leaving Christie with the scant consolation of being upgraded to fourth place.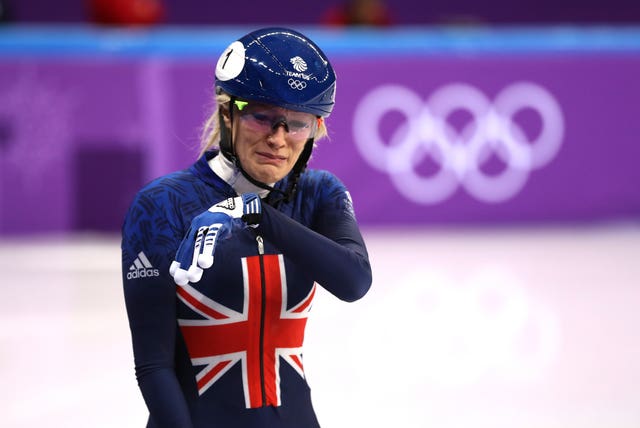 Christie added: "Obviously it kind of started in the semi-final because we had a bump and it meant our time wasn't that fast. I ended up in lane four and I know I'm not the fastest starter.
"I knew I'd have to be making moves and my chances of winning gold were pretty slim at that point. When I went down I knew it was over because they would only penalise one person. Obviously it sucks."
Christie had expressed defiance heading into these Games after shrugging off her calamitous experience in Sochi, and the way in which she burst through her early heats had suggested she was finally ready to end her Olympic drought.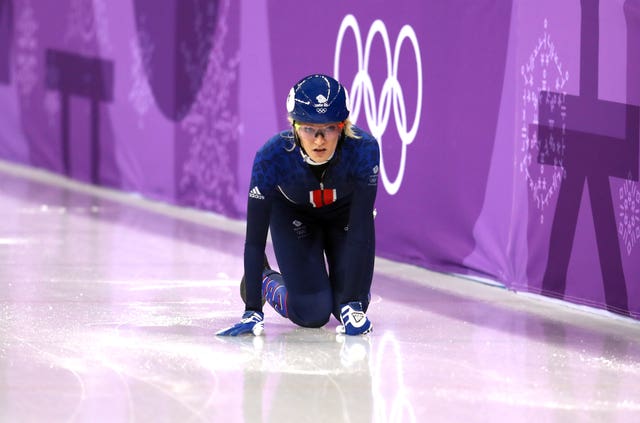 Fortunately she will not have to wait for long as she is due to go in the 1500m on Saturday, an event in which she is slightly more favoured and in which she is the current world champion after victory in Rotterdam last year.
Winner Fontana, who claimed her sixth career Olympic medal and her first gold, expressed some sympathy for Christie and said she expected the Briton to bounce back in her next event.
Fontana said: "This is short-track – it's part of the game. I'm sure she will use this – I don't want to call it failure exactly – but this feeling to perform better in the next races."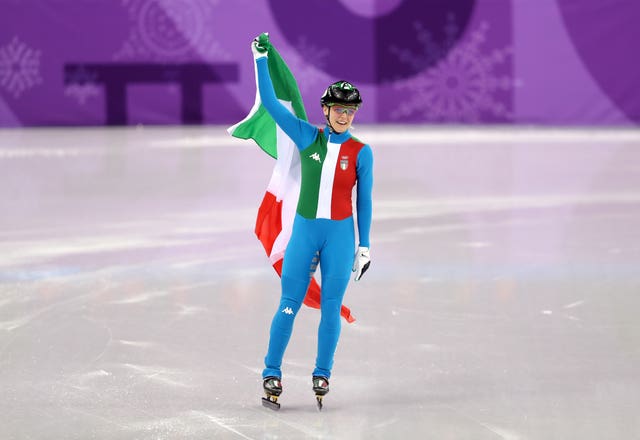 And Great Britain chef de mission Mike Hay also backed Christie to come back stronger in her more favoured events, saying: "Fourth place is not where anyone would want to be in an Olympic final but she put it all out there and I admire her for trying to win.
"She's a double world champion in between (Olympic) times, so she's a different athlete. She's got a great support staff around her, she's got two of her favourite events coming up, so there's still a lot left in the tank here."